There's a saying among Chinese gamers - "暴雪出品,必属精品" - meaning anything published by Blizzard is a masterpiece. Blizzard's flagship MMO World of Warcraft has been running in China for more than ten years, and has an enormous fan base. Billiard is also one of the two major game publishers that localized their digital content, the other being Ubisoft. I was fortunate to attend ChinaJoy, and witnessed first-handedly by how powerful Blizzard's influence in China is.
ChinaJoy, an annual carnival for gamers and game developers, finally ended last Sunday It attracting hundreds of thousands of visitor as well as hardware and software companies.
If you went to this year's ChinaJoy and to had toured yourself in the N and E section, you would notice something odd about it. Blizzard is placed in first exhibition hall (N1) that's closest to the northern entrance, where many VIP players, members of significant digital companies and press would enter first. Not Only that, Blizzard is surrounded all by many Chinese Companies (Snail, JJ World and Shanda). Blizzard is the only company with a foreign origin. In comparison with other pavilions, blizzard's the most crowded one.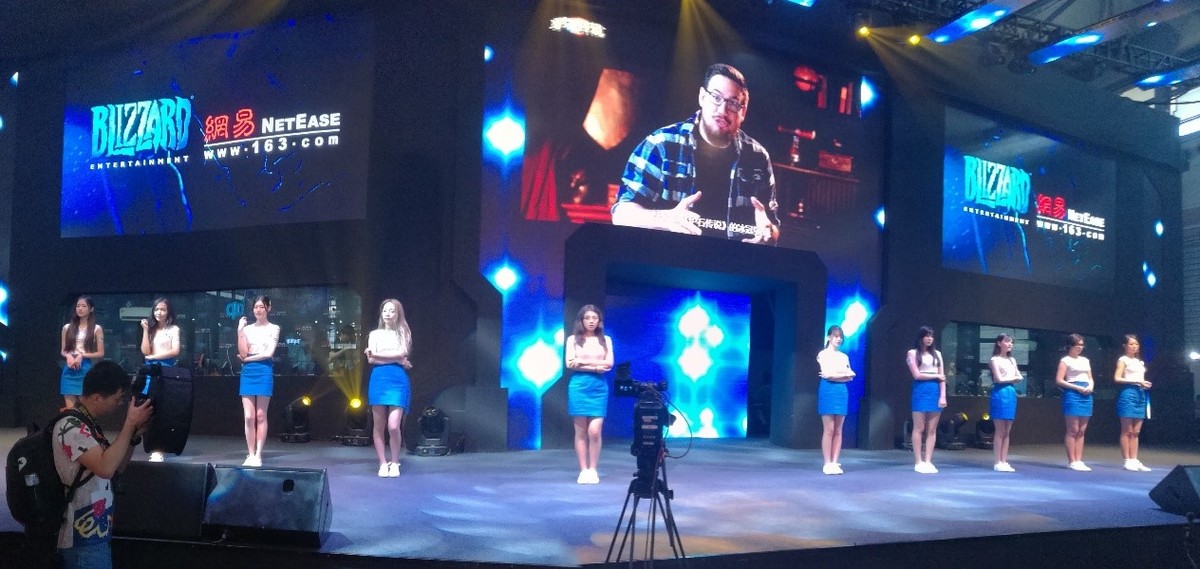 Blizzard Pavilion substage with show girls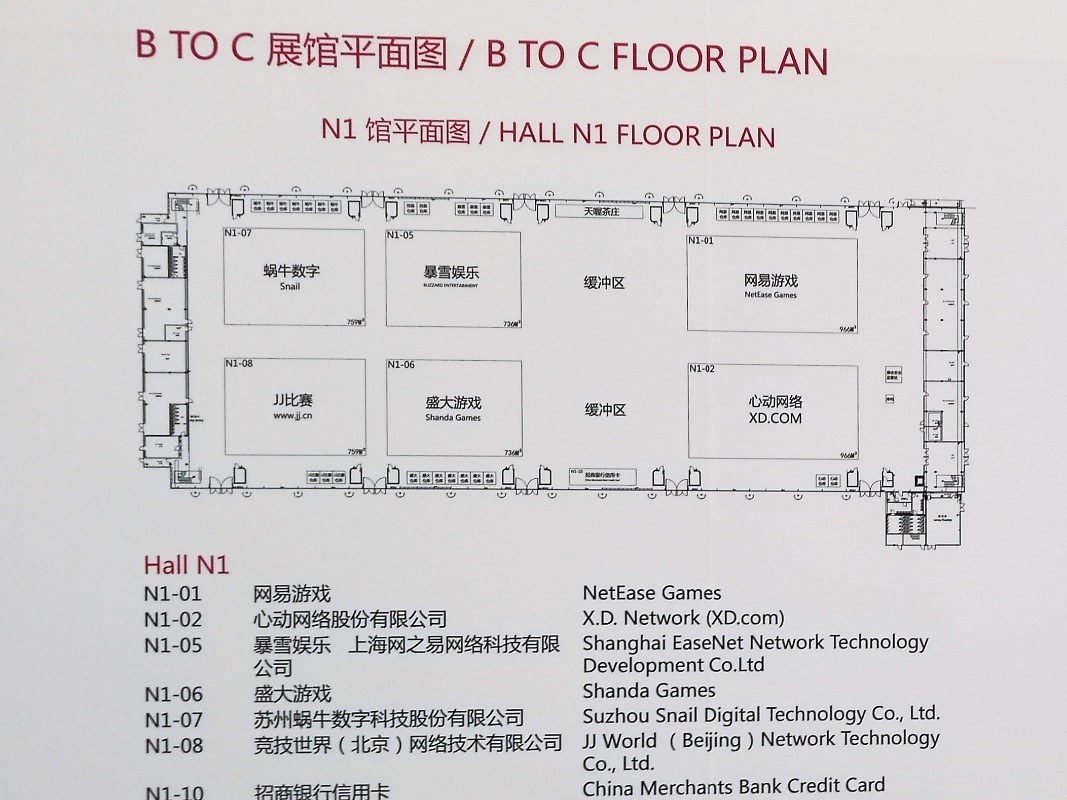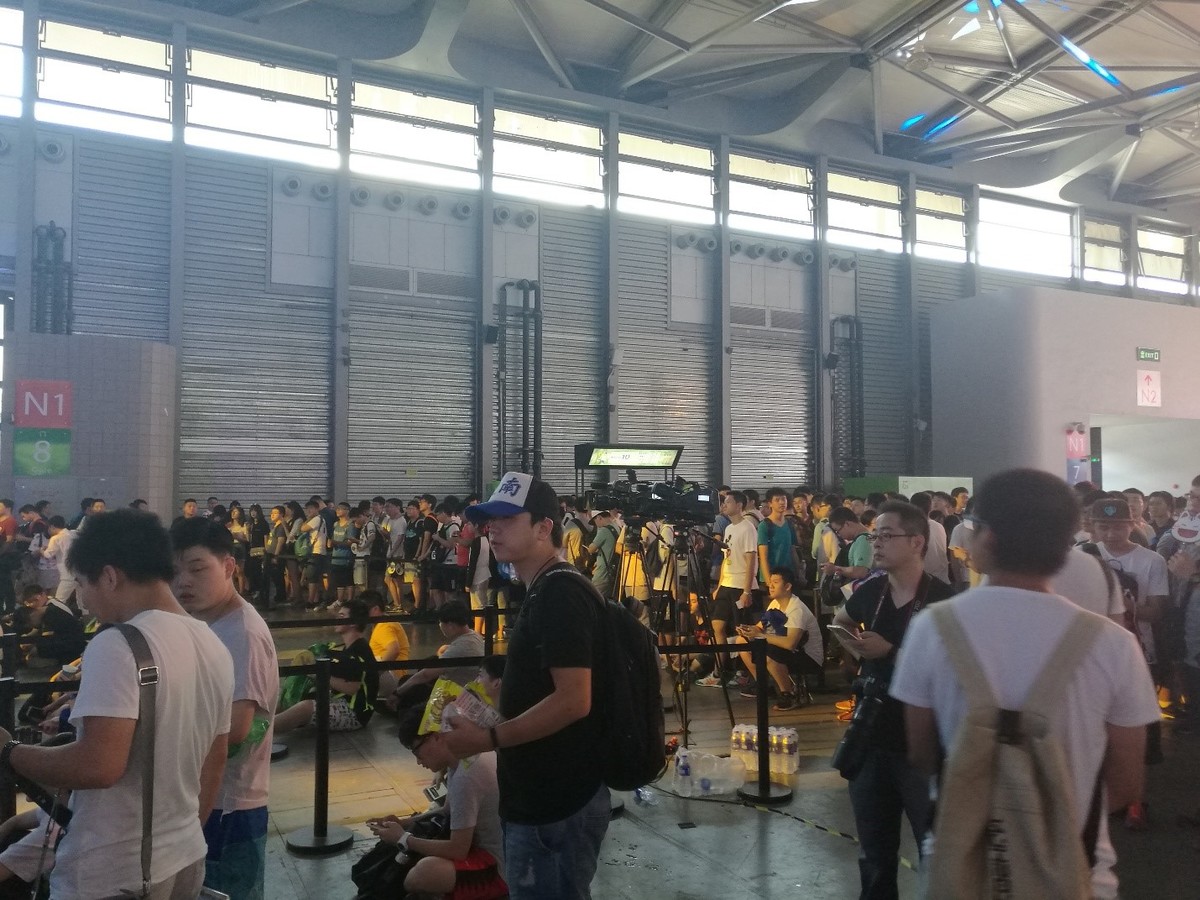 Gamers Sitting watching Videos and Queuing for the front stage events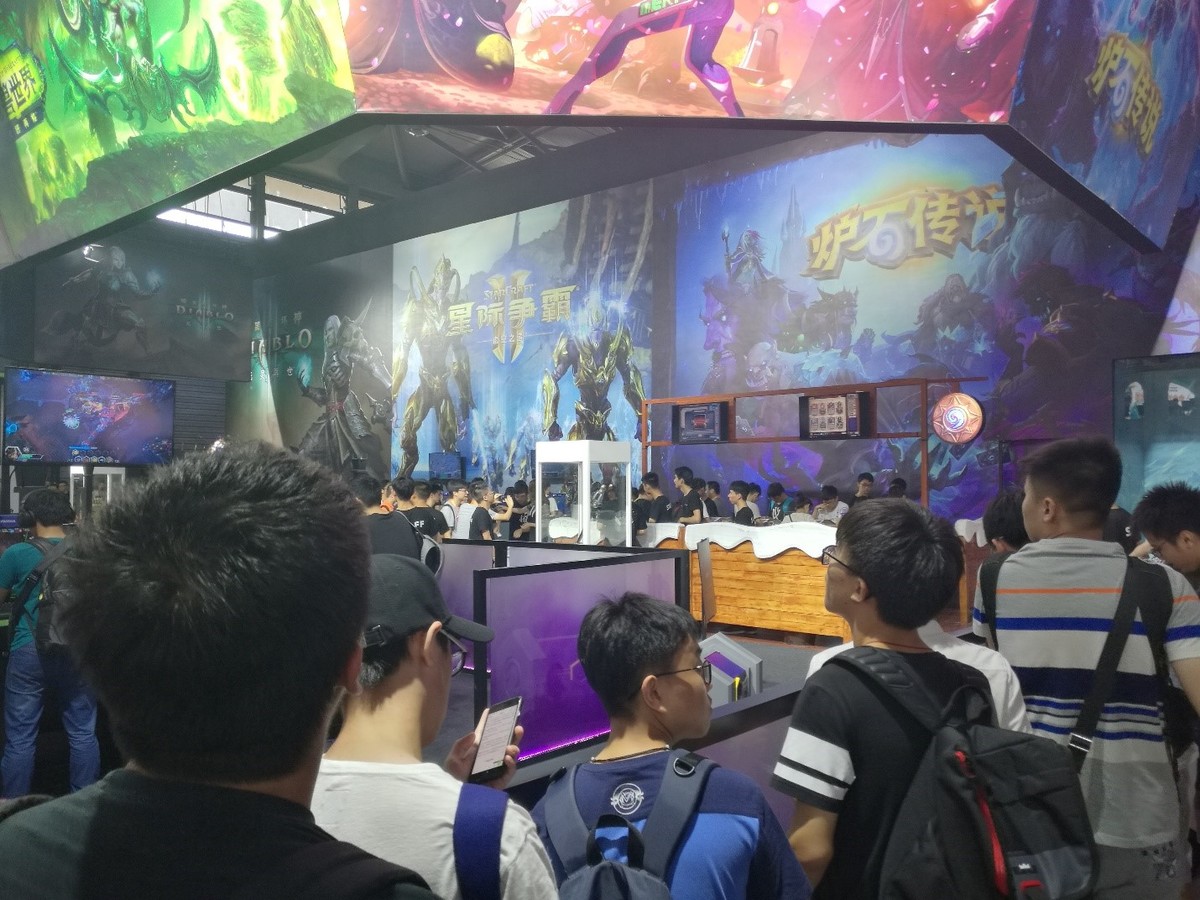 The Queue rounded up the whole pavilion, the starting point is at the centre
as you can see the queuing starts from the center of the stage, and circled around the whole pavilion.
In Year 2004, blizzard brought their MMORPG World of Warcraft to China. That sparked a wild craze for the fantasy-based game. For more than 10 years the game has been played in China. A whole generation of young WOW players have grown up to work in their respective cubicles.
It's in China where they sell their products, a humongous market where eBay, Google and Uber have failed. And more recently, Valve's main page has been experiencing block from the GFW of China. Many have Many would have questioned, how could Blizzard do this?
Choose a Chinese Partner
Unlike tech giants such as Google or Uber, as a game developer Blizzard can partner up with the local publisher to help their operation and system maintenance in China. When World of Warcraft entered China in 2004, Blizzard firstly chose the 9 cities as their partner to run their game servers, and Net ease in 2009.
the benefits of a Chinese partner are that Blizzard can leave a lot of the governmental relations to Netease. Before anyone complains about how blizzard game characters changed in Chinese version, it should be pointed out Chinese Ministry of Culture has a rather strict agenda. To follow this agenda Blizzard and Netease have done good work.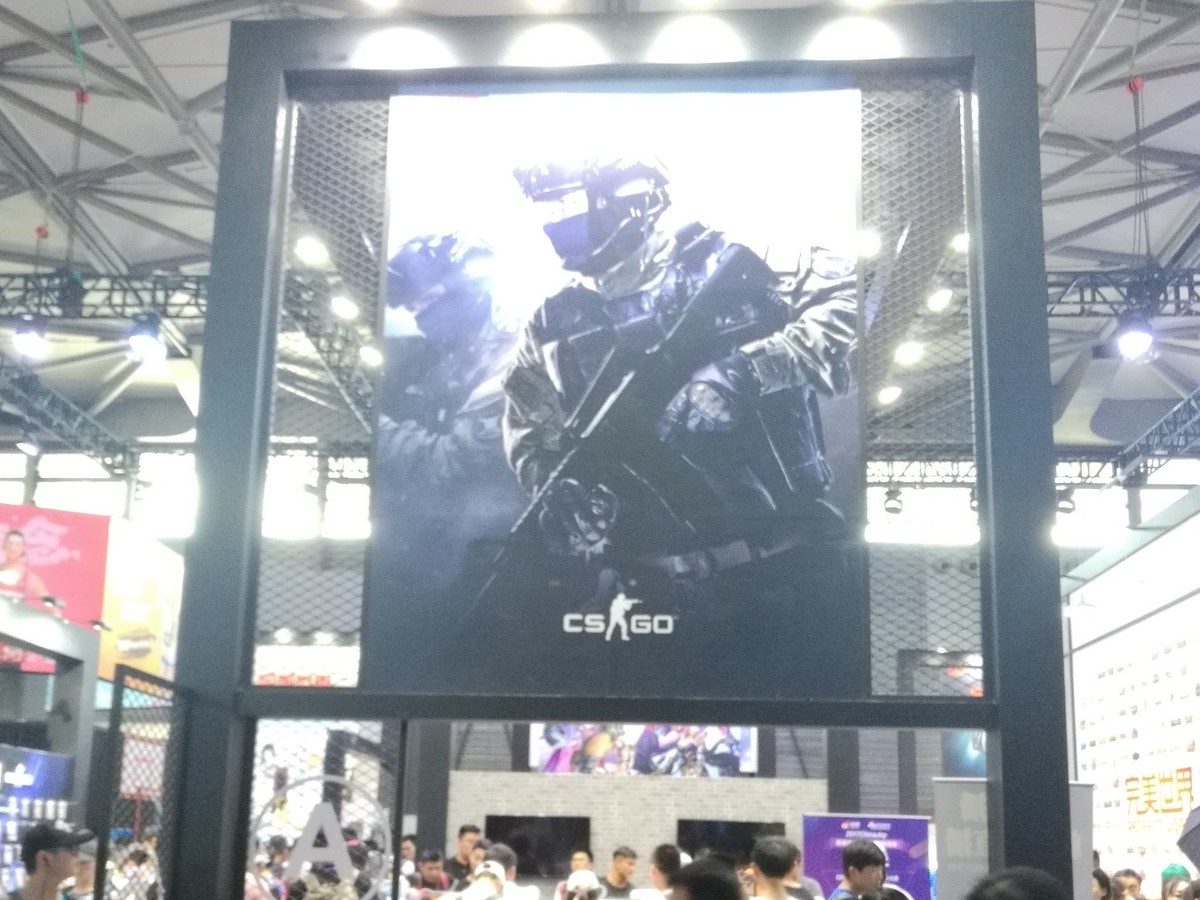 Picture of Valve's CS: GO (publisher: perfect world)
Blizzard is very good at building content and IPs. They employed a whole team of talented writers and artists to tell stories about their heroes in the world. Take the global hit Overwatch for example. Videos such as Recall, Alive and Dragons received millions, even tens of millions of reviews from gamers and non-gamers alike. Viewers reported that they were deeply moved by the stories and can genuinely empathize with the characters. And consequently, blizzard gained a new title from games – CG公司 – Video Company (computer generated company).
Needless to say, it worked. Blizzard's games not only delivered games that's highly playable and fun, but also made player feel attached to in-game characters and game worlds in a way that few games could make.
Monetization
What is so special about blizzard's monetization company? Well, if you are in China and you play MMOs, the chances that when you play "free" MMOs developed by Chinese company, you will find yourself paying a lot money to them because you want to get a head of other players. There's a Chinese term for that too "氪金", meaning "draining/spending money". The paying players found that they have to continue to pay (to buy gears and buffs etc) to keep themselves ahead of other player, while the free player found them at a disadvantage at all times. Then both of them want to leave the game because of the imbalance the paying-mechanism has caused. Even though developers find they are losing player count, they will just stop running the game at a point where the maintenance cost is too high. Then, they go to develop another game that has the same mechanism.
Blizzard however, took a different route. They monetize by selling cosmetics such as in-game costumes, pets and skins. At most they sell EXP buff, which have little effect on game balance. Thus maintaining the game's shelve life and player counts.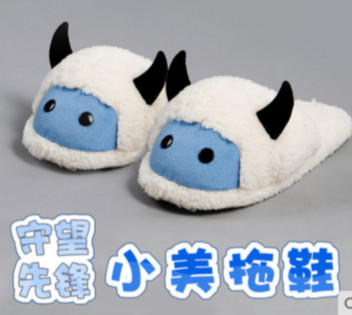 It should also be pointed out that when the latest Overwatch animated short – Rise and Shine came out at 2017 gamescom, people can find Mei's slipper's on sale on the biggest e-commerce platform – Taobao.com. Well, there's another way to make money, but I am sure there are lots of counterfeit on that website as well.