2020 is a terrible start for everyone in China. I was lucky enough to not be confined in my hometown against my will. Before the Chinese new year, I chose to stay in Beijing, instead of going back to Hubei, where COVID19 hit hardest. Over 60 thousand people were infected. The death toll at the hand of this deadly virus went over 2 thousand, mostly senior folks. Sometimes, it takes the whole family with it.
I was more than happy to return to the office after three weeks' solitary confinement. I never expected Chinese New Year could feel so long with the questions of my marital status from unrelated folks back home. It was a huge relief to be able to work with people again!
Jaeden is a colleague of mine. He and I sit across each other, back to back, with a passage in between. We often through jokes at each other. It was not long before I got to know his girlfriend. It was only a few days since office opening day in the new year, that news hit us. Jaeden's girlfriend was laid off.
She worked at an education company, teaching grade school kids math. The company had hundreds of employees. After this round of layoff, the number was 18. For her, chances of finding another job in the same sector will likely remain slim for the next few months.
Education, Manufacturing, Tourism, Catering and Entertainment are amongst the unluckiest sectors. Minimum customers, loads of wasted food storage and now meaningless festival preparations saw billions of profits went directly into dumpsters.
The founder of a major chain restaurant, Guolong JIA, told the press in a statement that their business can only support itself for only three months, given its current cashflow situation.
Theirs is not the only company having an embarrassing balance sheet. China hosts millions of small and medium business, which are the livelihood for millions of families. The government of China is trying its best to relieve the pressure the deadly virus put on the economy, going as far as cutting taxes and handing out subsidies. Even though juggling between economic development and crisis control seems to be an insurmountable task.
The Chinese national bureau of statistics published a PMI report today.PMI is down to the 20% range. Unsurprisingly, both manufacturing and non-manufacturing were hit hard.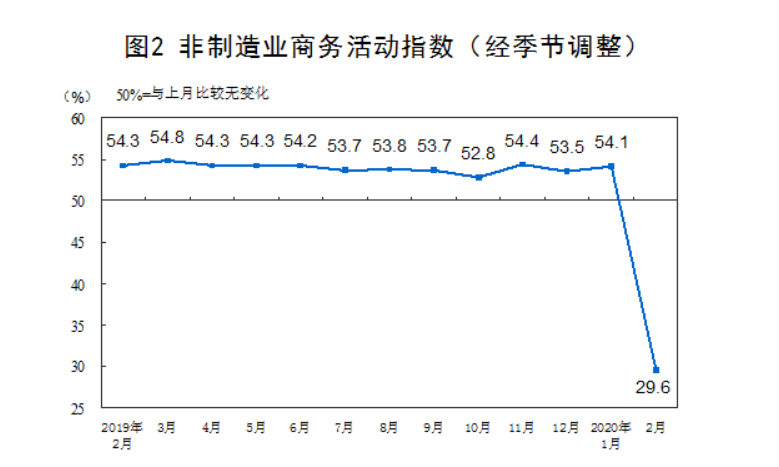 Unluckier than China is the rest of the world. The governments of this planet are illy prepared for a pandemic this magnitude. Today's situation showed a grand total of 4500+ confirmed cases outside of China. Their governments are not as responsive and quick as the Chinese government. Globalizations is going to a massive hit.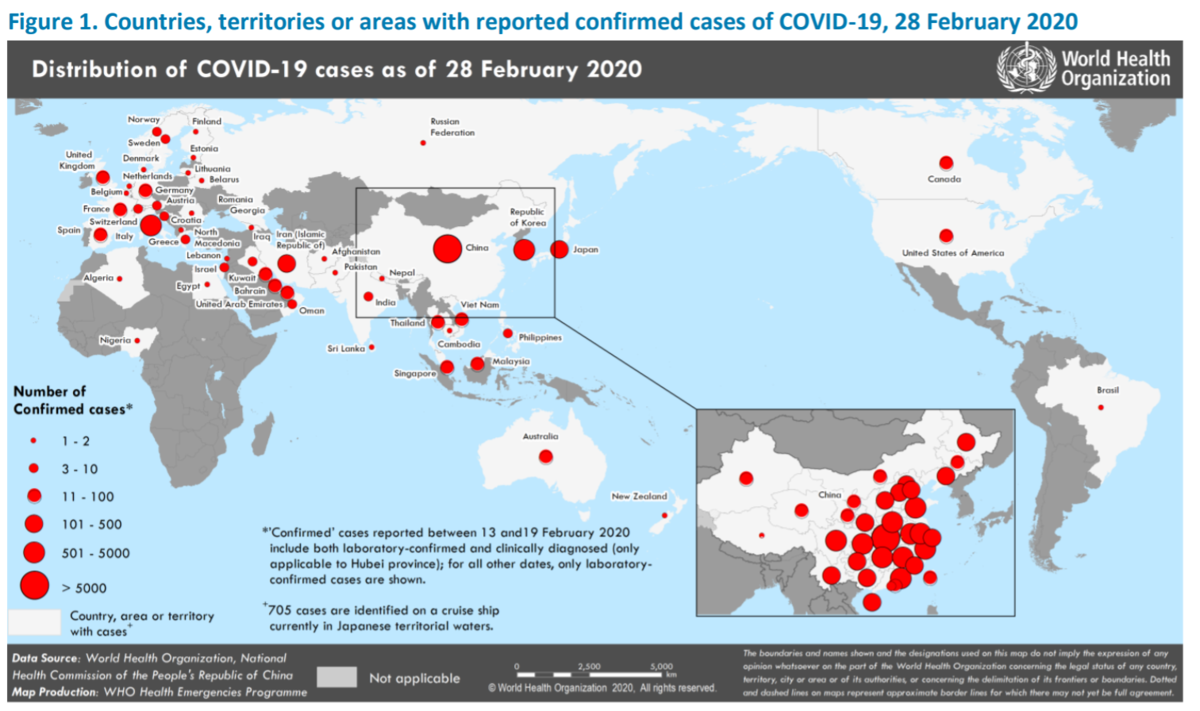 With massive outbreak imminent, the global stock markets are crashing in-tandem. A crash like this is not seen again since 2008, after which the recession happened.
The question is, how close we are to the next global recession or even depression?